Indian cricketer Shibman Gill and his sister Shahnil Gill, who represent Gujarat Titans in the Indian Premier League (IPL), are being abused and abused on social media. The 70th match of the IPL. It was played between Gujarat Titans and Royal Challengers Bangalore (RCB) in which RCB scored 197 runs while batting first, the team's opener Virat Kohli played an unbeaten innings of 101 runs off 61 balls. Opener Shubman Gill scored a smoky 104 off 52 balls and thus Shibman led the Titans to victory while Royal Challengers Bangalore were out of the league.
Read also: Saqlain Mushtaq advised his son-in-law Shadab Khan
According to Geo News, after Kohli's team was out of the league, fans of the star cricketer went crazy on social media and attributed the defeat of RCB to Shibman Gill. And there was a line of negative comments on Shahnil's photo taken at the stadium 4 weeks ago.
View this post on Instagram
Virat Kohli's fans not only targeted Shahneel but also used very bad language for Shipman in his post. According to Indian media, earlier the fake news of the death of Virat Kohli's fans Rohit Sharma and Mahendra Singh Dhoni have expressed their wish for death.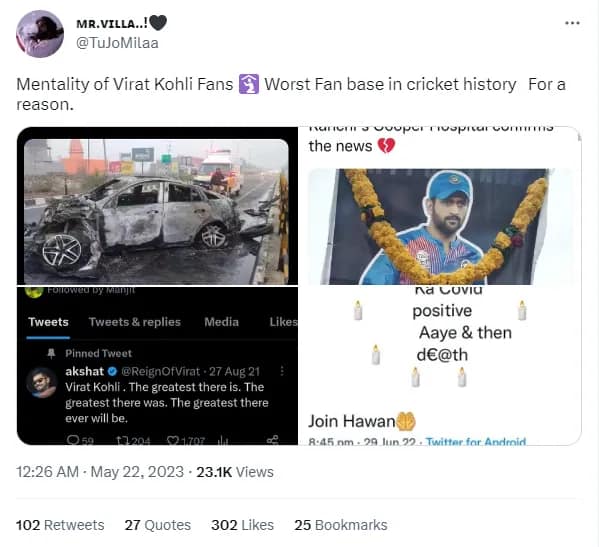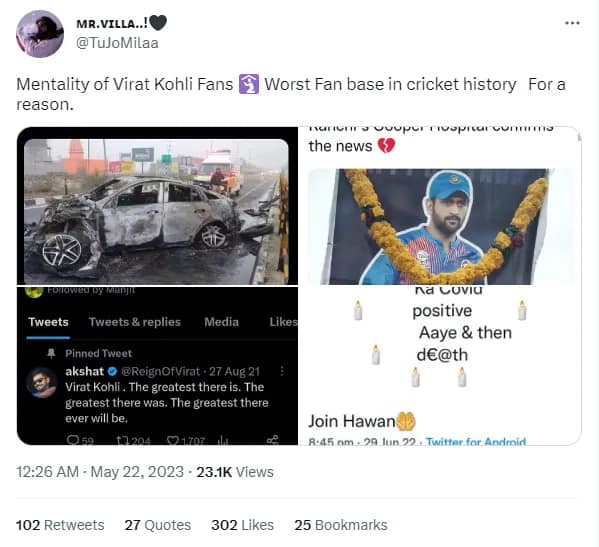 On the other hand, many users condemned the negative tweets, fans said that this is why they don't support RCB because Virat Kohli fans don't know their limits, they cross the line.
Second Tweet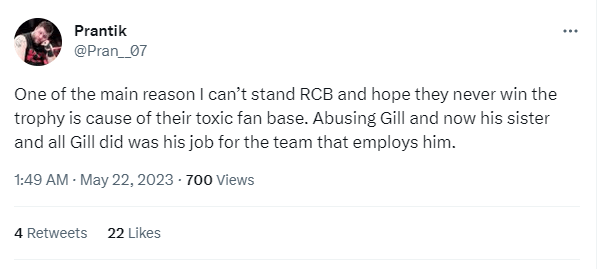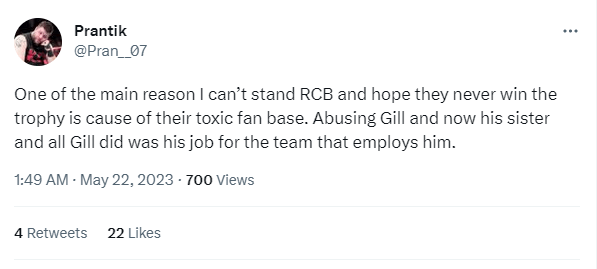 Third Tweet