One of the biggest TikTokers, Affan Malik, has announced that he is leaving TikTok forever. He has 1.8 million followers on Tik Tok, 150k followers on YouTube, and 433k followers on Instagram. And now they have decided to quit TikTok forever. According to him, the decision to quit TikTok was quite difficult. But they have decided to leave for the sake of Allah Almighty. He made this announcement through a tweet on Instagram. He further wrote in his tweet that when he makes videos on Tik Tok, he feels a strange anxiety.
Read also: Does YouTube Working in Pakistan Currently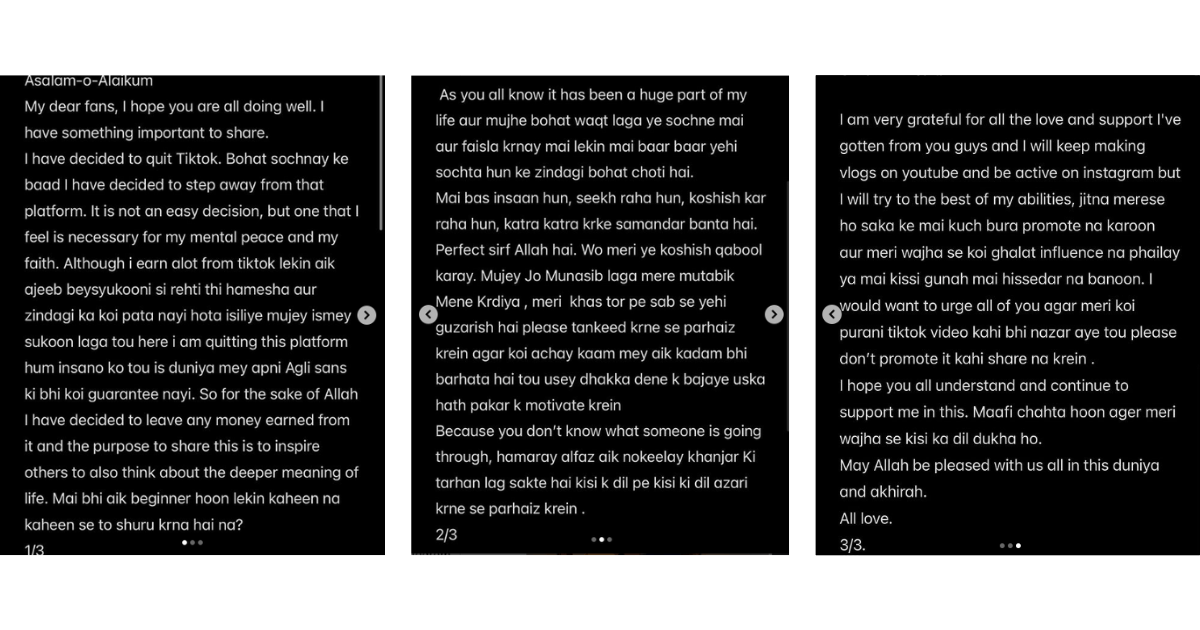 More than 50,000 people have liked her post and expressed good wishes. People have given him more prayers in the comments section. On which he said that I read all your comments. And thank you so much for supporting me.