The 41st episode of Pakistan's blockbuster drama serial "Tere Bin" was seen in which countries other than Pakistan, the details have come out.
According to the details, Yamuna Zaidi, the main character actress of the drama "Tere Bin" has shared the details on her social media account Instagram. But was trending.
Read also: Actress Hira Soomro Cries for being away from her children, video goes viral
On Twitter, thousands of tweets were made in America, Hong Kong, India, Bangladesh, Nepal and Algeria regarding the drama Tere Bin. Apart from this, Yemeni Zaidi and Wahaj Ali were trending in many countries on Twitter.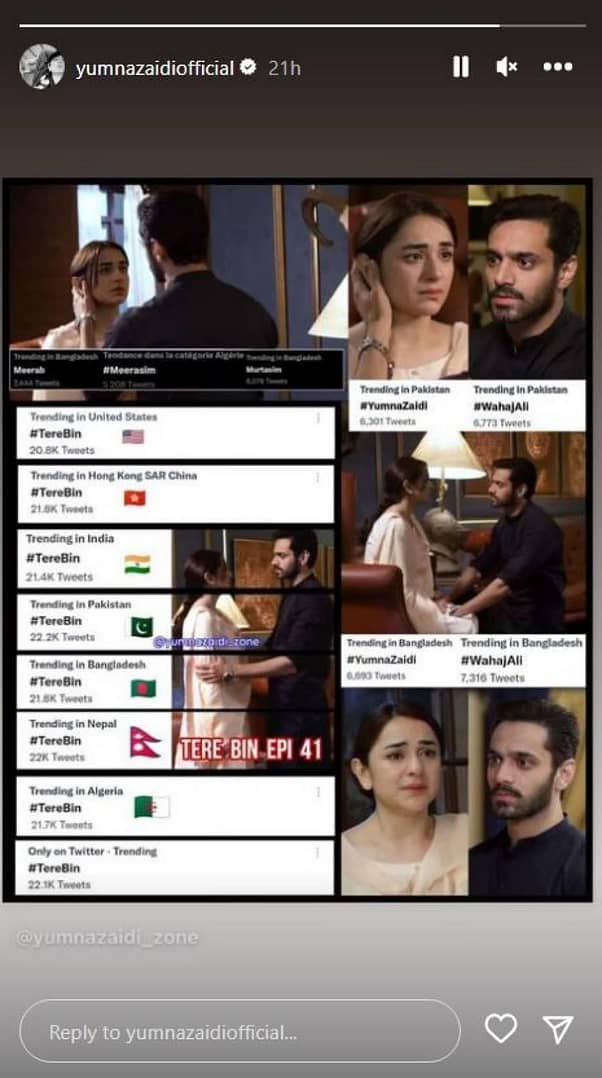 It should be noted that the popularity of the drama serial "Tere Bin" is increasing day by day, this drama is liked in many countries including Pakistan, while every episode is trending top.