Well-known Pakistani actress Saira Yusuf and actor Shahroz Sabzwari's daughter Nore is also a fan of the Korean band BTS.
Read also: Actress Hira Soomro Cries for being away from her children, video goes Viral
Saira Yusuf shared a picture of the dining table on her Instagram account story. In this cute picture, it can be seen that a picture of Jungkook, the main member of the Korean band "BTS", is painted on the bottle on the dining table. He shared the photo with the caption, "A little fan having lunch with Jungkook."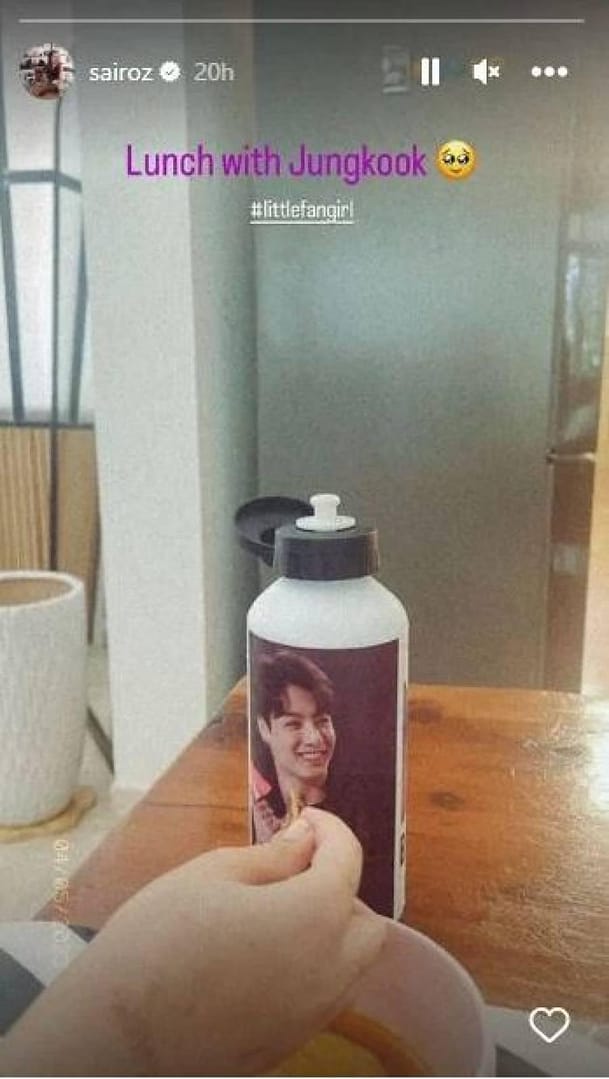 It should be remembered that the popular actor duo Shahroz Sabzwari and Saira Yusuf parted ways in 2020 after 8 years of marriage.