A few days ago, a video of a Pakistani shepherd walking in Masjid Nabawi in his traditional Balochi dress went viral. A reaction is also being seen from the adviser of Saudi Crown Prince Muhammad bin Salman.
The 82-year-old, who went viral on social media overnight, surprisingly became a popular 'Peer' when he returned home after performing Umrah and was hailed as a spiritual healer. And people flocked to meet him and many people gave him a grand welcome. Photos with Abdul Qadir Bakhsh.
Read Also: Hareem Shah Kissing Pathan Ahmed Shah from his lips 
Babaji's video has been liked by millions of people online. Walking around the Masjid Nabawi in traditional dress with a walking stick in hand was loved by millions. Now they are also organizing meet and greet programs with their local people.
چرواہے بابا جی بھی پیر بننے کی مہم پر ۔۔ دم درود شروع
قوم بابا جی کا پیرخانہ بنا کر ہی رہے گی ۔۔
بابا جی نے محنت مزدوری کرکے عمرہ کیا ۔ ویڈیو وائرل ہو گئی ۔ مشہور ہو گئے تو اب پیر بھی بن گئے ؟؟ اب مرادیں یہیں سے پوری ہوں گیں ۔۔ عقیدت کا مرکز اب یہ ہی ۔۔
ویسے عربوں نے یہ دم شم دیکھ لئے تو کہیں حج کی دعوت ہی کینسل نہ کر دیں ۔۔

Posted by Younus Shah on Saturday, April 29, 2023
He herded goats for livelihood. But after going viral, there has been a sudden change in his lifestyle. Viral Baba was seen blessing his followers. People who used to visit him. And of course, you have seen it in the video.
Babaji has also got sponsors as some adorable posters with his pictures are doing the rounds on the internet.
Many people have reacted to his new avatar.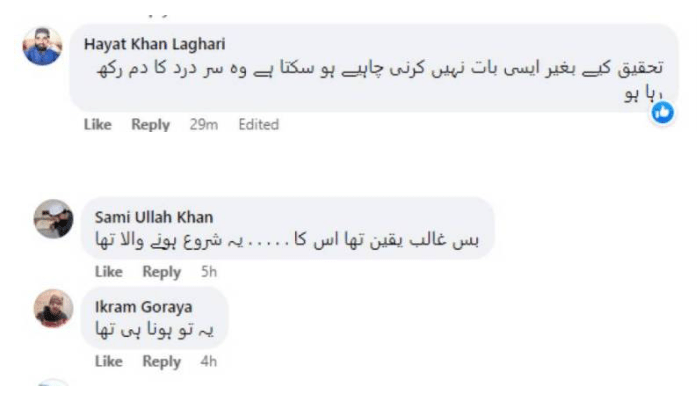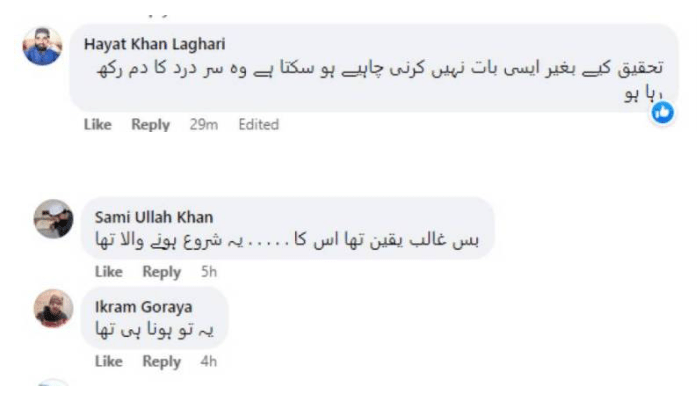 Only a few people praised him for helping others, while a large number of social media users claimed that his new business would help him get funding and, like other local chapters, die. Later they will succeed in attaining the shrine.